Paul and I decided to beat a winter storm and head as fast as we could from Wisconsin to Santa Fe, New Mexico. It took us a day and a half with one stop to run in Kinsley, Kansas. We were excited to wear shorts even if it was a bit chilly. We ran down dirt farm roads and through town. Not much going on.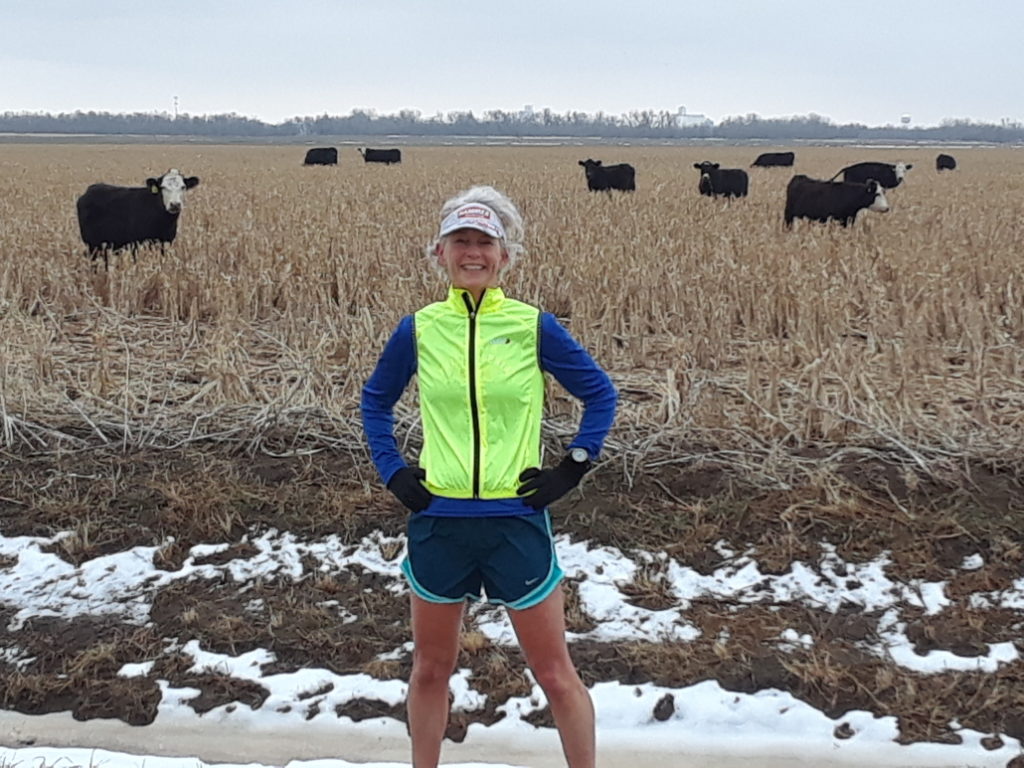 We arrived in Santa Fe on a Saturday and we were hungry so the Farmer's market seemed like the best place to go. There we found many vendors selling winter greens, squash, cheese, and amazing purple lavender donuts.
I had to try those. We enjoyed some breakfast burritos and walked around the hip railyard area. We headed into town and happened upon the Women's Wave a march happening toward the center plaza. I jumped in and Paul joined me to listen to motivational speakers. Happy to see a good crowd and positive energy for the future of New Mexico.
We decided to park at Los Suenos RV park for showers. Not particularly lovely but it backs up to the Arroyo de los Chamisos where we could do relatively easy, scenic runs. For a delicious lunch, on a tip from a friend , we checked out Modern General. Yummy food in basically a high end store. Everything for sale.
Driving up to the ski basin made me feel a bit woozy. Very twisty, turny roads and the altitude makes your ears pop. We thought of camping overnight but the National Forest lands were closed (snow and the government shutdown) and the State park didn't seem appealing. Great views form the mountain top looking back at Santa Fe.
Meow Wolf is an amazing, almost indescribable interactive "art exhibit". We poked our heads in and found that it would be closing for renovations and today was the last day open for a while. We took a suggestion to go in an hour before closing for a half price discount rate. We only had an hour to explore but it wasn't too crowded. There were spaces you could really end up hanging out in but we breezed through and found all the portholes and secret passage ways. There is a story that goes behind the exhibit and it will most likely change next reopening. (something to do with a lost hamster and/or son)
Very tired from a long day we parked right outside of Meow Wolf on the street and surprisingly slept well. Not too much noise at all.