Paul and I found our home on Aberdale Road in January of 2002. I first saw the home in the Philadelphia Inquirer newspaper classified ad, for sale by owner. We took one walk through and knew it would be a perfect place to raise our combined family of 5. I sat outside and wept. Our decision to live on Aberdale couldn't have been better. We immediately became involved with the neighbors sharing block parties, food, music, and in 2004 getting married on our side street, Hazel Lane. Our children thrived and grew, we all made many friends. Time has passed and our children left home. We enjoyed 7 years of hosting airbnb guests and more recently boondockers staying in our home and on our street. A six bedroom house became large for two people and we knew it was time to go and let a young family enjoy the home. We will miss Aberdale tremendously but have gained lifelong friends.
Back on the road in our van, we headed to Wisconsin for some time to visit the parents and family. We stopped once en route to run in the Toledo Metro Park Wildwood Preserve. Great place to run if you get a chance.
Paul and I signed up for a Slowtwitch challenge, 100 in 100, running every day for 100 days starting December 15th. It became a bit harder when we got to Wisconsin and the colder temperatures but we endured and had some fabulous runs in Madison and on the Ice Age Trail near Holy Hill. I loved spending non rushed time with my parents, and visited neighbors with my mom. Fred Cook is a welder and makes amazing sculpture. We chatted for a bit at his studio and took some photos.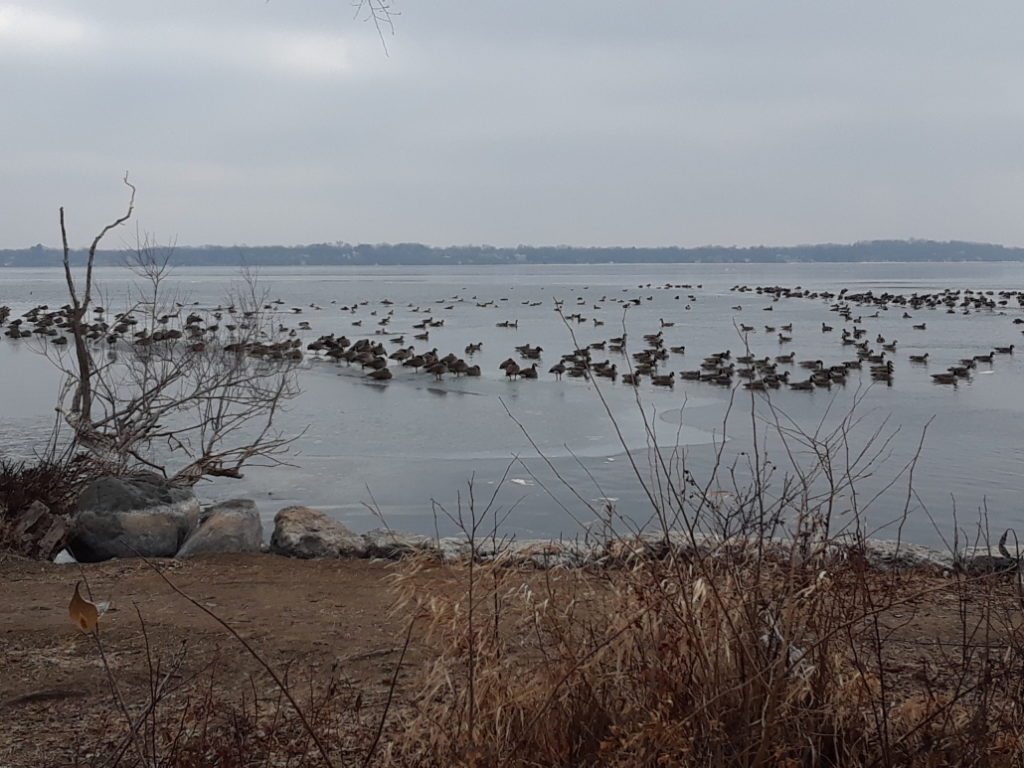 We delayed our departure from Wisconsin to attend a funeral of a dear family friend, Joanne Henderson (Graham). She was such a delight to know and as a young child I often slept over night at her place playing in the barn, nearby woods and trails with her daughter Karreen. Joanne was excellent on the piano and we would inevitably all end up singing songs. My dad played guitar and performed with her on many occasions. Joanne also helped out with our local 4H group. I will not forget her deep voice, laughter and sexy Elvira ways. She had many black wigs and let me take one when I left Wisconsin. I have worn it to be Captain Hook, a witch and various other characters. She joins Mr. & Mrs. Bliss in the graveyard by St. Olaf's, but really she's riding down some country road in the sky.